Peppermint, Longevity and Basil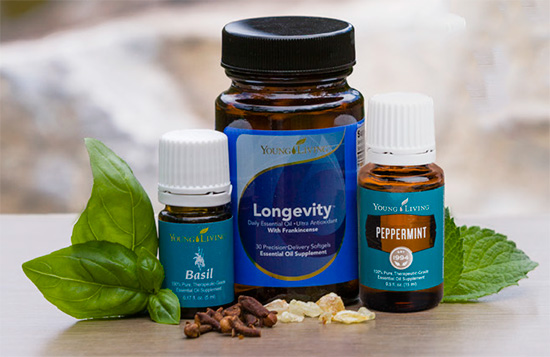 Powerful Smell, Taste and Support:
Peppermint: Famous for its recognizable fresh flavor, Peppermint essential oil promotes and enhances healthy intestinal function.*
Longevity Softgels: Longevity is a potent blend of Vitality essential oils such as Frankincense, Clove, Thyme, and Orange.
Basil: Basil & Basil Vitality essential oil have a fresh and herbaceous smell & taste. When using Vitality Basil it can be a flavorful substitute for dried basil herb.
* These statements have not been evaluated by the Food and Drug Administration. These products are not intended to diagnose, treat, cure, or prevent any disease.