Cooking With Oils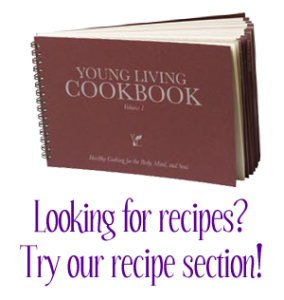 HEALTHY COOKING for the body, mind, + soul!
Who knew cooking and flavoring with Vitality Essential Oils could taste so good?  In an effort to inspire individuals to wellness, purpose, and abundance, we are promoting the use of essential oils in your daily cuisine! Because the food you eat directly impacts the way you look and feel, incorporating essential oils into your daily diet can make it easier to obtain remarkable results. For some specific recipes order the newest Young Living cookbook. However, for some quick tips, take a look below!  One bite and you'll be sold on cooking with Young Living Essential Oils!
Vitality Essential oils are different from common vegetable oils such as olive, flax, sesame, or canola. While both have benefits, cooking with essential oils can be a healthier alternative to vegetable oils in many instances. Here are some of the key differences between the two types of oils:
Vegetable oils contain glycerol, which leaves a greasy residue when applied to the skin and creates a slippery surface (i.e. in the pan); essentials oils do not create a slippery surface (unless mixed with vegetable oil).
Vegetable oils are 100% fat; essential oils contain no fat.
Vegetable oils are primarily pressed from seeds, nuts, avocados, olives or the bran of grains; pure essential oils are steam distilled from plants (with the exception of citrus oils which are cold-pressed).
The following Vitality essential oils are frequently used in recipes: lemon, orange, nutmeg, black pepper, peppermint, ginger, mandarin, sage, tangerine, lemongrass, grapefruit, fennel, spearmint, cinnamon bark, oregano, clove, and basil, among others. Many people believe that using essential oils in cooking is a relatively new idea; in fact there are thousands of food products that use essential oils for aroma and flavor such as chewing gum, chocolates, candies, and many more.
Time To Get Cooking…
For Recipes click here and for Ideas, see a few below!
COOKING IDEAS…
BEVERAGES:
Try adding a few drops of Vitality Lemon oil for a brighter Lemon Aid!
NUTRITIOUS SIDE DISHES:
Deviled Eggs anyone? While making your mix add one drop each of Vitality Peppermint oil for a real treat.
HEALTHY DESSERTS:
Making a batch of cookies? Add a few few drops of Vitality Lemon oil to make Lemon cookies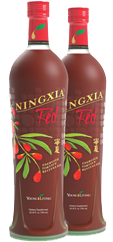 NINGXIA RED RECIPES: 
MORE Content coming soon!